Get in line to order the 2023 Ford F-150 today. Don't miss out!
Fill out the form below to reserve your 2023 Ford.
* Indicates a required field
Hours
Monday

8am-7pm

Tuesday

8am-7pm

Wednesday

8am-7pm

Thursday

8am-7pm

Friday

8am-6pm

Saturday

8am-4:30pm

Sunday

Closed
More Information on New Ford Offerings
F-150 Heritage Edition
To celebrate 75 years of F-Series trucks, Ford introduces the 2023 F-150 Heritage Edition - a modern take on the timeless 1970s and '80s two-tone exterior paint offerings featuring the classic style combined with the outstanding durability, capability and technology today's F-150 customers love.Available on XLT series F-150 trucks, the design represents a fresh interpretation of the classic A-B-A exterior paint pattern, with an A color encompassing roof and pillars, a B color for the midsection, then A repeating on bumpers, lower door and lower body.
Pricing will be available when order banks for the 2023 F-150 Heritage Edition open mid-July, with production starting this fall.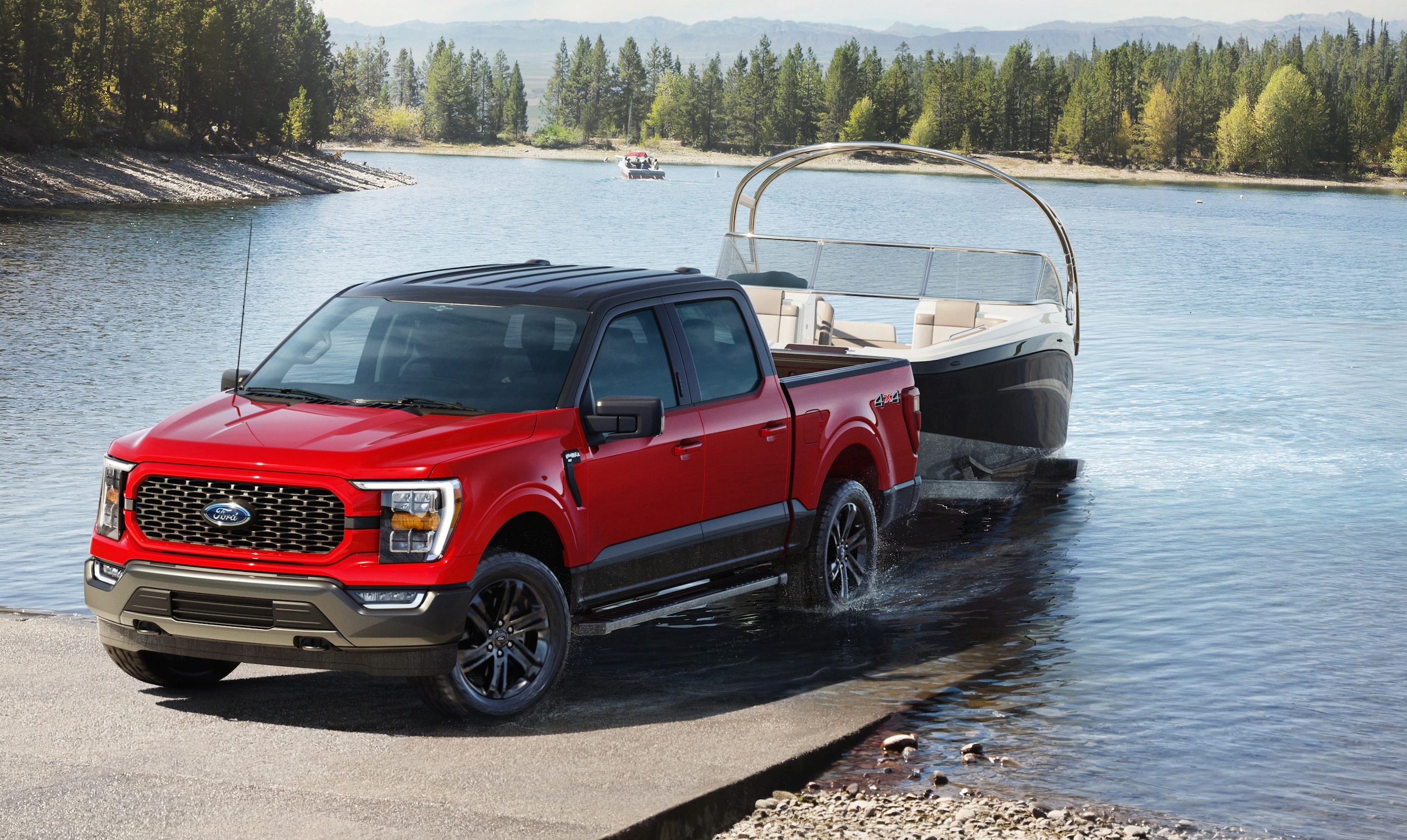 F-150 Rattler
Ford introduces the F-150 Rattler, a distinctive, rugged, entry-level addition to its 2023 F-150 lineup for adventure-seeking customers looking for a stylish truck with standard four-wheel drive for exceptional off-road capability.
The F-150 Rattler package is built off the XL series, with FX4 content featuring skid plates to help ensure Built Ford Tough protection for a confident off-road experience, electronic rear-locking differential for enhanced traction, hill descent control for precision throttle and braking on steep descents, and specially tuned off-road shock absorbers for increased stability over tough terrain. In addition, F-150 Rattler features rugged all-terrain tires for versatility and capability.

The 2023 F-150 Rattler goes on sale this fall.